We are very grateful to the many people who raise funds for us, either through donations at our meetings and other events or in sponsored activities.  If you find our information and support useful, please consider making a donation.
For Shared Parenting Scotland to continue supporting separated parents and children, we need help with Fundraising. If this is something you would like to do, please contact us to join our new Fundraising Committee.
We are taking part in the KILTWALKS  because all sponsor money is boosted 50% by the Hunter Foundation.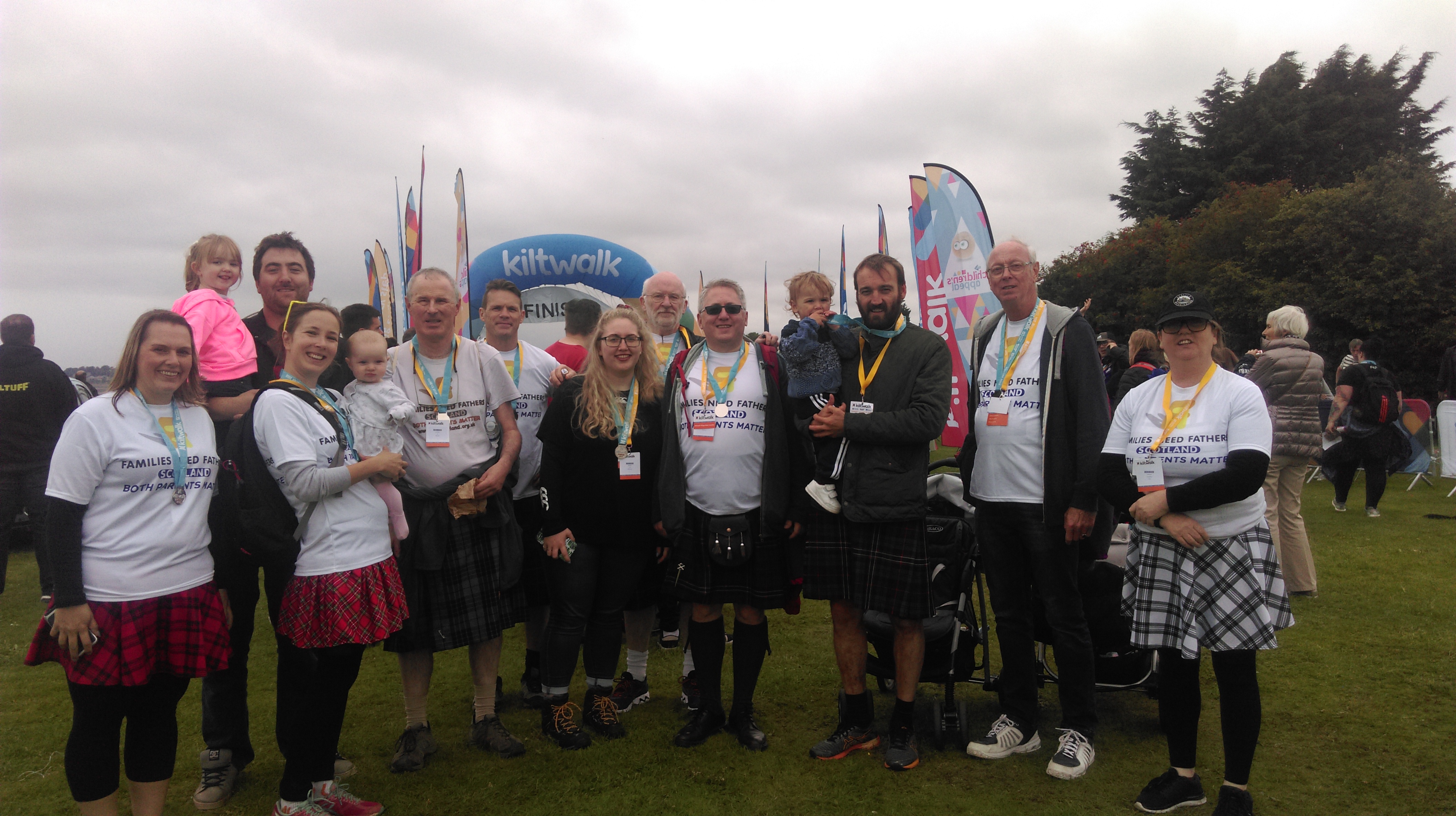 In 2019 supporters raised over £5000 for Shared Parenting Scotland through taking part in all the Scottish Kiltwalks.  In 2021 there is a virtual Kiltwalk on 23rd-25th April because of Covid, in which you can put on that tartan and take on any Kiltwalk-inspired challenge … from home. Whether it's running, cycling, jumping on a trampoline or even a family scavenger hunt, you decide your challenge – anything goes!
For each event Shared Parenting Scotland will pay the registration fee and provide you with a t-shirt and link you up with the group of people who are taking part.  Email Alastair Williamson for details of signing up