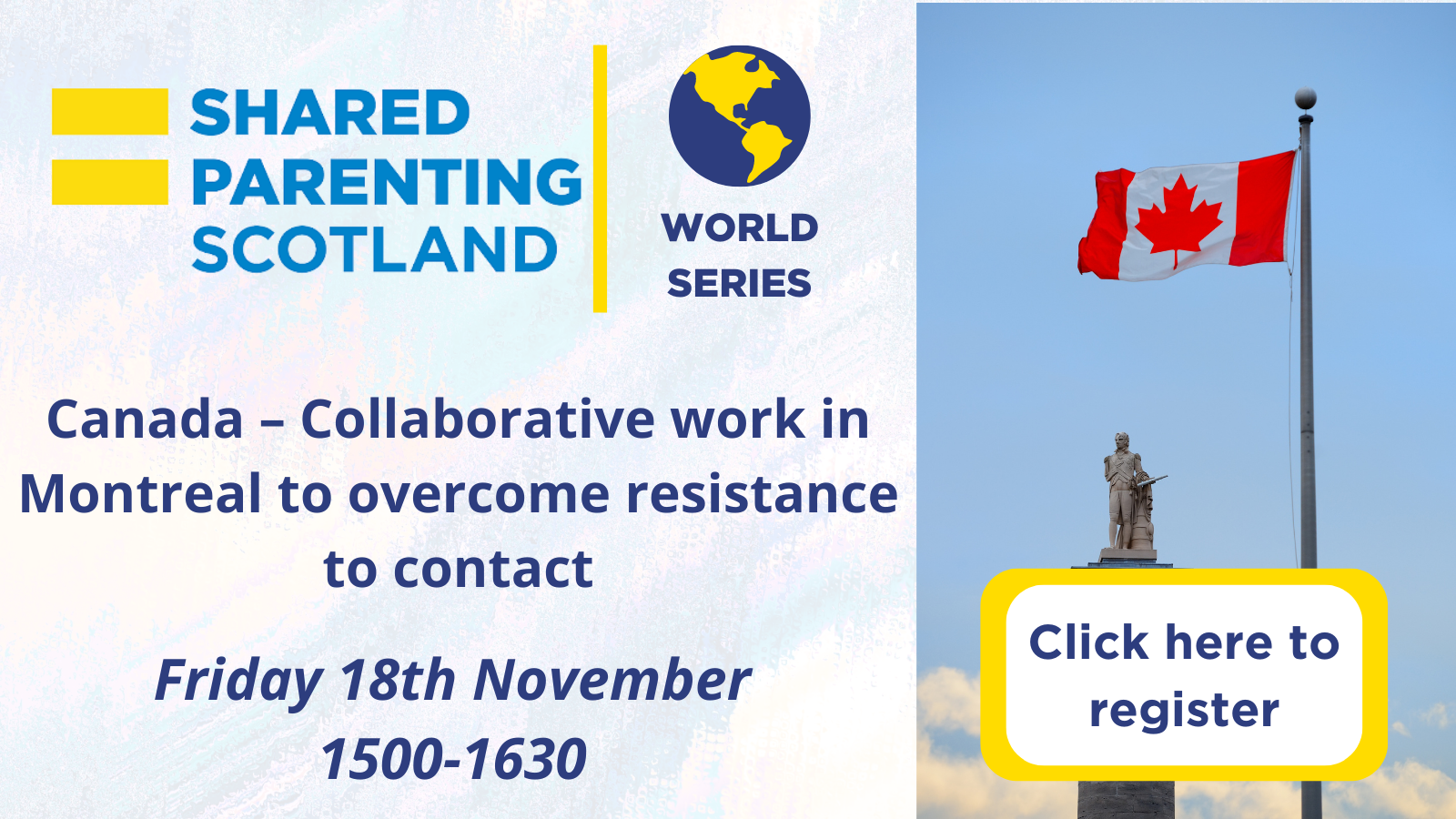 Our guest for this webinar is Celia Lillo. Celia is a clinical psychologist, family mediator and parenting coordinator in Montreal, Canada.  She will describe how their model of collaborative expertise between judges, lawyers, psychologists and social workers works to restore contact and re-establishing the parent-child bond degraded by parental conflict.
Scottish respondent TBC
Shared Parenting Scotland is grateful to Harper Macleod LLP for support towards this series of webinars.