Losing all contact with your children is a traumatic experience, particularly if it happens after a long, expensive and painful court experience.  Two recent books tell about personal experience of parental alienation and also call for significant changes in the law and the workings of family courts, one in the UK and one in the USA.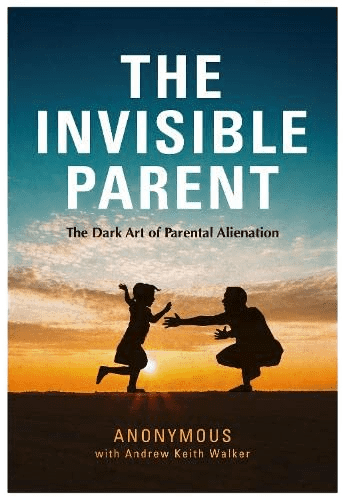 "The Invisible Parent – the dark art of Parental Alienation" has just been published by Brown Dog Books.  The author,  who lost all contact with his children, remains anonymous to protect the identity of the people mentioned.  The ghost writer who worked on the text has put his name on the book in order to vouch that the book is all based on well-documented information.
The end result is a very powerful account of the problems faced by the author in dealing with the courts, CAFCASS, his children's school, medical services and his ex-wife.  Unfortunately his experience is by no means unique – Shared Parenting Scotland hears from both fathers and mothers who have been rejected by their children.
He argues both for legal recognition of parental alienation and for major changes to the system in the English family courts and suggests that arbitration could be a better way of resolving these issues than court action and ends with a letter to his children.
His experience as a wealthy parent whose children attend private school may seem remote, but it does show that parental alienation can affect anyone.
While recommending this book to anyone who is concerned about this issue and in no way undermining the importance of its message, it could have been edited down from 344 pages without losing impact.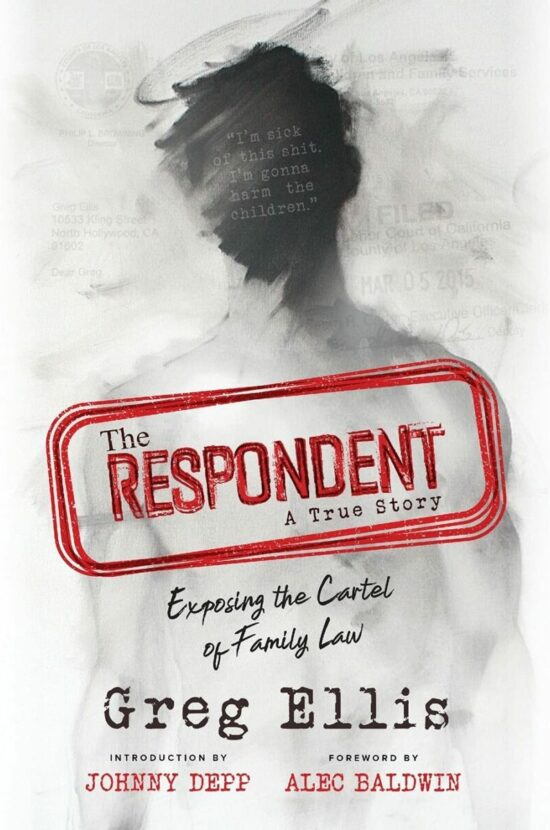 Greg Ellis has put his own name to his book "The Respondent, A True Story Exposing the Cartel of Family Law", published by Monkey Toes and Koehler Books.  Greg is a film actor and producer and his story starts in his Los Angeles home.  Another lifestyle that is removed from the normal, but he wasn't immune to the loss of his family.
After dropping his boys off to school he had a meeting with Andy Garcia and a phone call from Sharon Stone to discuss another project.  Within 24 hours he was "… an inmate sprawled in a bed of a dark holding cell, a scrap of tissue stuck to the boot of a legal system as foreign to me as a distant universe."
His book describes the subsequent traumatic journey through the American court system and the loss of contact with his two sons.  Writing this book is part of his recovery and he concludes by stating:  "The darkness is passed.  The dawn beckons. The future is bright.  I am ready."
Both of these books include letters to the children who have rejected them, stating that they will always be ready to see them again.  This communication is also a part of the recovery of alienated parents and it carries the hope that these children will eventually resume the close and loving relationship that has been lost.
These two powerful stories illustrate the reality of parental alienation and both make a strong case for changes to the battleground of family law and family courts.  They are both written by fathers, but many mothers also experience parental alienation – see "Parent Deleted – A mother's right to fight for her right to parent" by Michelle Darné.
A lot needs to be done –  we need to act quickly and provide appropriate professional support to parents and their children when signs of rejection emerge.  Courtroom horror stories that last many years, cost massive sums of money and conclude with serious damage to children and parents should not be acceptable in any country.
9 likes