Sunday April 25th is International Parental Awareness Day – as important as ever this year given the raging debate between proponents and detractors of parental alienation.
This poster to mark the day shows support from 53 organisations from 29 countries across 5 continents.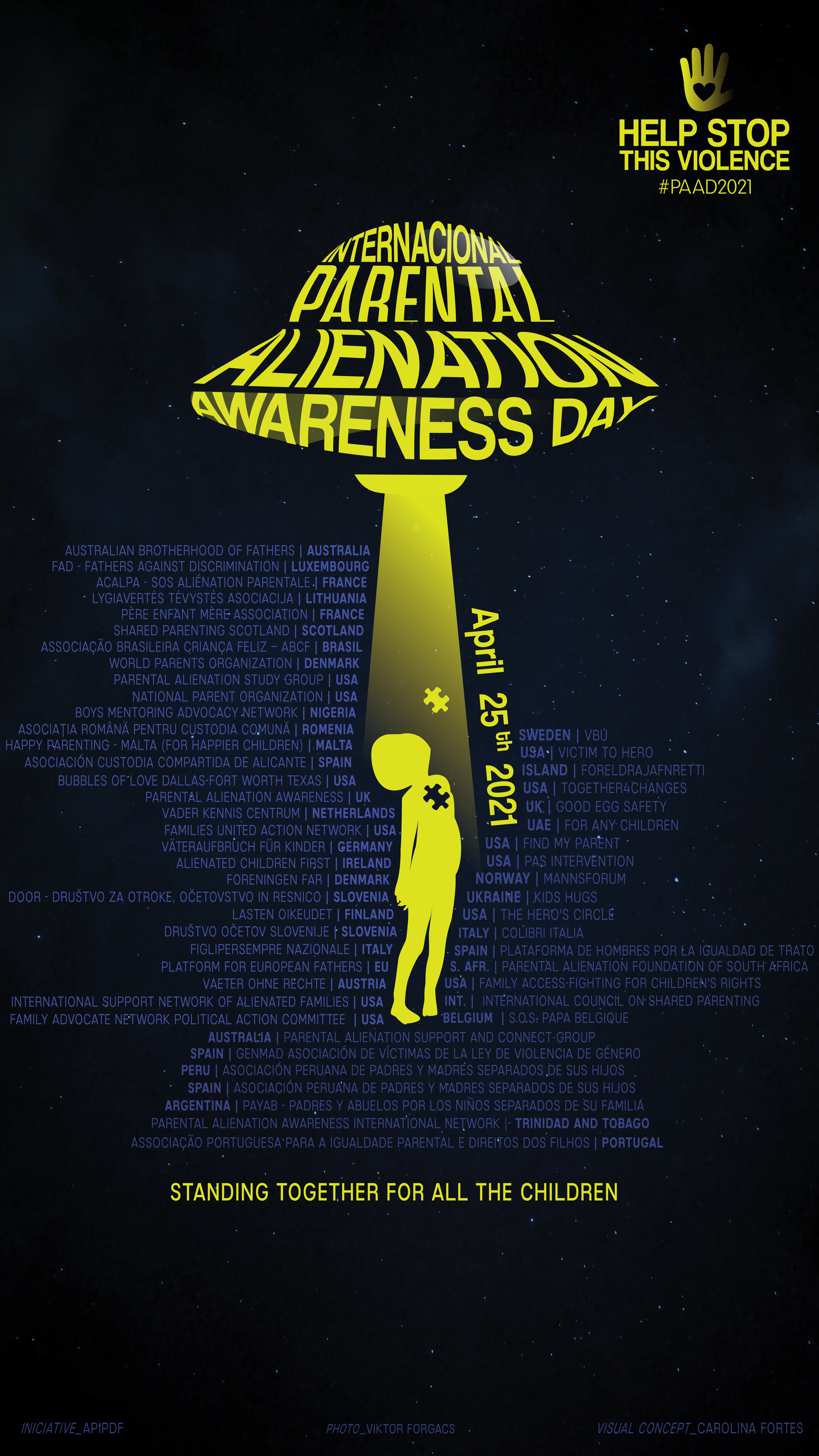 The event aims to highlight to care givers the effects that PA could have on children and educate adults in order to identify signs that either they or others are behaving in a manner that could affect the children in their care. Parental Alienation usually involves one care giver attempting to turn a child against another often with a view to persuade the child that they wish to exclude the other parent from their life permanently.
Due to the global COVID-19 Pandemic this year, the promoters of the day are encouraging all who want to still raise awareness to blow bubbles at home and take photos or videos and post them online with the hashtag #bubblesoflove and #parentalalienationawareness, and ideally #your location, so that they can be added to the yearly collage at www.paawarenessday.com.
14 likes