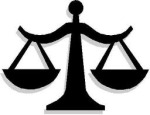 Families Need Fathers Scotland have hired a new intern with support from the Third Sector Internships Scotland project.
My name is Rebecca Sibbald and I am currently a third year law student studying at Edinburgh Napier University. I already have experience volunteering with the Citizens Advice Bureau in dealing with a wide range of issues.
I chose to apply for the position with Families Need Fathers Scotland because of my interest in family law and father's rights is an area that particularly stood out for me.
My internship role will be to develop resources that will provide a guide for those who are going to be self representing their cases in court. To do so I am (hopefully,) going to create a few films on the court structure and experience in order to provide a visual guide for those who are not only entering proceedings self representing, but also for anyone who has an interest in what goes on during proceedings.
I will use videos that have been developed in the English Legal System as a guide to develop my own video footage.
I will also be producing publications about self representation and hope to be delivering some training sessions next year for people who are either representng themself or who wish to act as lay assistants or lay representatives.
I am looking forward to getting started with my internship working alongside Ian and John and if anyone has any suggestions as to what training they might like to see delivered/publicised or any general enquiries to do with the role I shall be carrying out, please email me at;
rebecca.sibbald@fnfscotland.org
Your suggestions and any experiences you may wish to share will be more than welcome!
0 likes