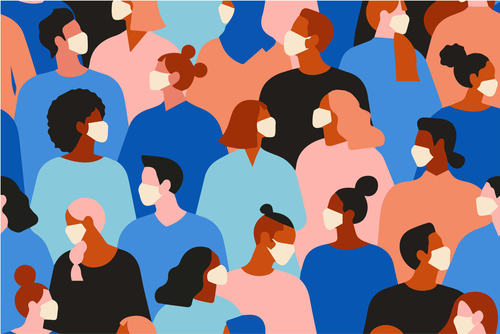 Shared Parenting Scotland has recorded an 81% increase in enquiries by phone, text and email during April and May 2020, compared to the same period in 2019.
The increase began during March 2020 as concern grew about COVID-19. Formal lockdown in Scotland and throughout the UK began in the last week of March.
 Calls include :
 ''The mother has just told me that I'll see my daughter again after the pandemic is over and not to contact her until then.''
 ''I have had our children on my own for 11 weeks but their father refuses to take them as per the court order. He says it's not safe.''
 ''My son lives with his mother in England. He says he's desperate to come up to see me but she says it's illegal. I've sent her all the guidance but she says she just doesn't believe it.''
 "I am shielding because of my health condition. I have moved in with my daughter and her daughter. The father is saying he wants his daughter to come to him anyway. What should we do?"
 ''My ex is a hospital worker. I'm afraid for our kids and have offered that they should come and stay with me but he says she needs them because of her stress. I understand that but is it safe?''
 ''My son has been going to a child minder the whole time of lockdown, It seems that's safe. But coming to see me isn't.''
 Shared Parenting Scotland National Manager, Ian Maxwell, said, "It was set out in the lockdown law from day one that travel for children under the age of 18 to continue contact arrangements with parents who do not live together is an exception to the overall travel restrictions. That was a recognition of the benefit to the wellbeing of children of continuity at a time of great anxiety.
 The legal guidance from the Lord President in Scotland and the President of the Family Division in England and Wales was that court orders should be complied with.
 Of course good sense and good faith were essential to ensure that children would be moving from one symptom free household observing social distancing to another.
 For reasons, presumably of keeping the message simple, the daily press briefings at Downing Street and Holyrood have never recognised that maintaining parenting contact is an important exception.
 That has led to confusion for many parents who don't live together. Many of the calls we have received have simply sought clarification or reassurance. Some parents have genuinely stepped up and made arrangements that make sense for both parents and their children.
 Unfortunately, others have not.
We have been contacted by many parents who say that not only contact but all communication has stopped.
 There's no doubt that the effect of the daily recitation of death and illness statistics has been to induce a fear about leaving home that can't just be switched off.  It is also clear from our calls that some parents have exploited the lockdown to disrupt the relationship between their children and a separated parent. We urge all parents to put the wellbeing and emotional health of their children at the top of their priorities."
8 likes